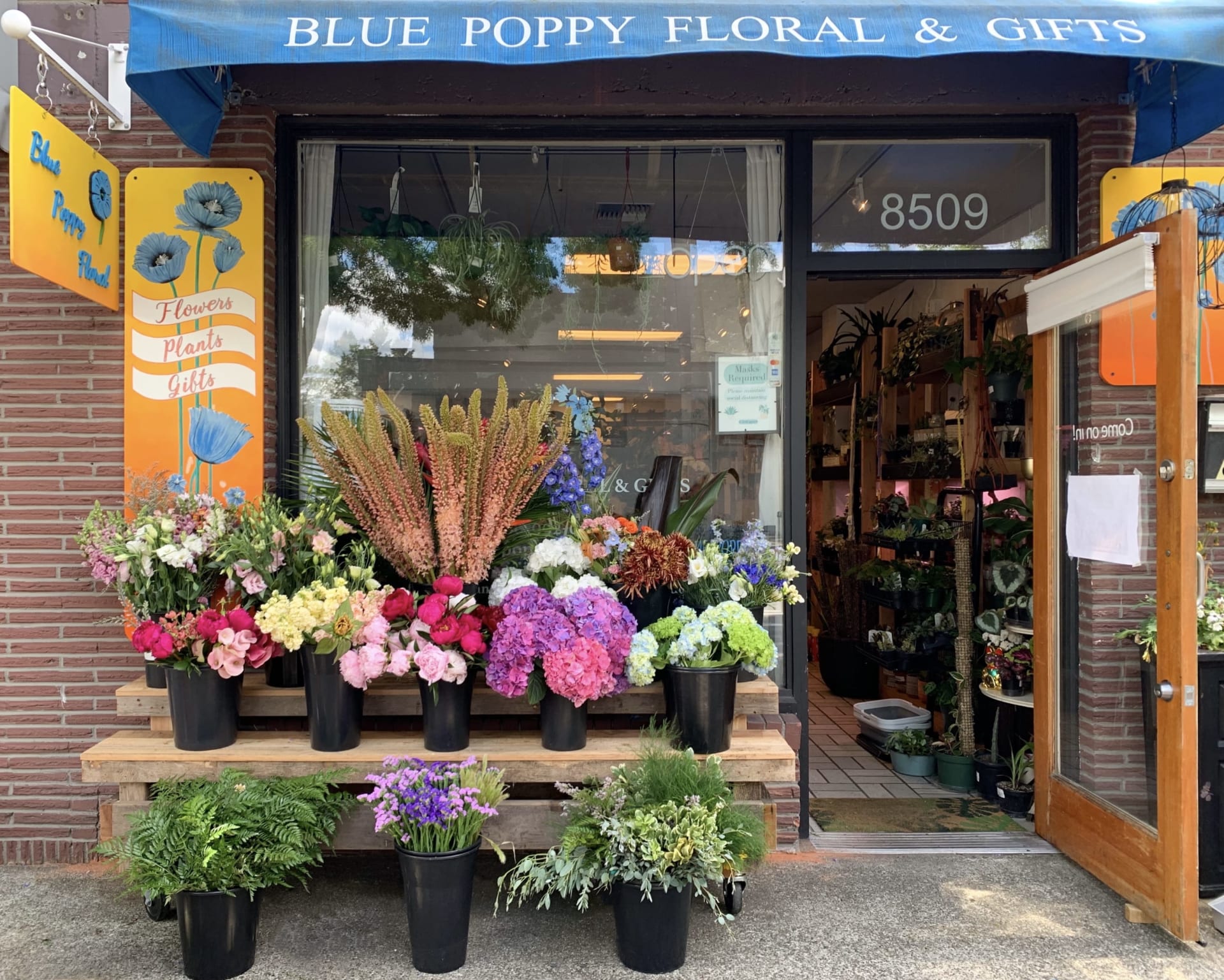 Blue Poppy Floral is a beautiful community-oriented, mother-daughter, floral and gift shop in North East Seattle.
The mother-daughter team makes unique, curated floral arrangements and has a wide variety of house plants, pottery, and handmade gift items from other small businesses such as candles, jewelry, spa products, and more.
Specializing in vivid, seasonal, and free-form bouquets, they love working with bright colors and interesting textures to create something special for each order.
Flowers are personal and they believe house plants are the same, which is why they value having a wide array of species, with everything from beginner's to collector's plants.
The Kathryn Lister Team uses Blue Poppy for personal purchases and gifts and they help us stage homes we have on the market.
The live plants give a home a much more personal feel and allow clients the opportunity to purchase the plants if they choose.
Blue Poppy has something for everyone and hopes you will stop by and say "Hello" when you're in their area!