There's something about Seattle that makes Phillip Frankland Lee feel at home.
"I dropped out of school when I was 15 and traveled the world in a punk band for several years," said Lee. "My ethos and soul is DIY and I get a lot of that vibe in Seattle. I've always loved it here."
A native of Los Angeles, Lee and his wife, Margarita Kallas-Lee, are the chef and owners of Sushi By Scratch Restaurants, with locations in L.A., Montecito, Miami, Austin and, now, Seattle's South Lake Union neighborhood.
"We are a 10-seat omakase-only sushi bar. Guests come into the restaurant, via reservation only. There's a little doorbell out front. You start in a Japanese whiskey bar with a beautiful cocktail. Then, we take you into the sushi bar where you sit right up at the cutting boards of the chefs," said Lee.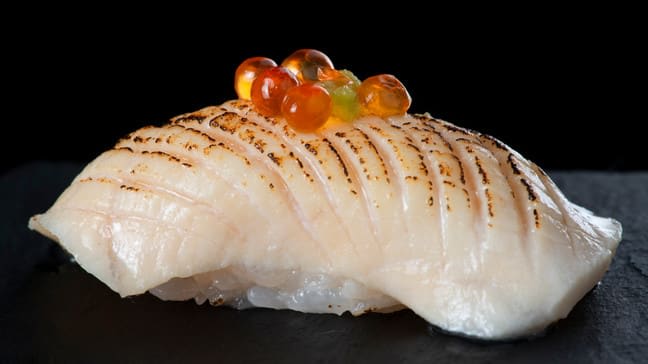 The dining experience at Sushi By Scratch Restaurants is decidedly personal. Chefs interact with guests as they prepare what Lee describes as a 17-course "omakase-inspired" tasting menu.
"Omakase is a term that has become very popular throughout the states in the past decade. What it quite literally means is I trust you," said Lee. "What we're doing here is a little further than you choose for me. We have a restaurant that's designed to be inspired by all of the omakase I've had over the years. So, with a tasting menu, we take you on a journey."
There are no chopsticks at Sushi By Scratch Restaurants. Each piece of nigiri is designed to be eaten with your hands in a single sublime bite. Each of those bites works in combination with the other to tell a larger story.
"I often get asked, is what you're doing traditional? Or, in fact, I'm told what you're doing isn't traditional. And it's kind of funny because what is traditional?," said Lee. "The tradition of omakase is different than the tradition of sushi. The tradition of omakase would be that each chef is sort of telling the story of their childhood, of the neighborhood they grew up in, in the flavors and presentation of what they're doing. So, for me to be traditional or to honor that tradition, I have to tell the story of my childhood."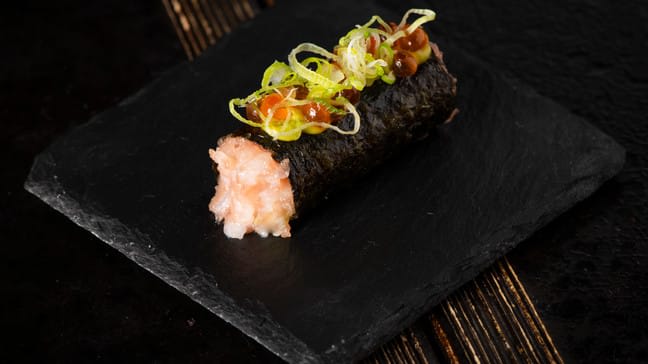 There are six signature courses served at every Sushi By Scratch Restaurants location. The remaining eleven are unique to Seattle and rotate based on what ingredients are fresh and in season. It's a concept that has been recognized with one of the culinary world's highest honors. In 2021, the Montecito location of Sushi By Scratch Restaurants earned a coveted Michelin star.
"It's something I always hoped for. It's not something I expected or thought possible. I'm just really honored," said Lee.
While the Michelin Guide doesn't hand out stars in Seattle just yet, Lee's standards and approach remain the same, to make each meal at Sushi By Scratch Restaurants an experience.
"You should feel like wow, I stepped out of my reality and into this bubble that I hope I actually never have to leave. And you step back into reality and go, wow, that was a trip. I want to go back."

SOURCE: SeattleRefined