Why are so many people choosing to relocate to Bellevue?

This bustling hub is a vibrant town in the Seattle suburbs which attracts residents with its excellent public schools, outdoor recreation, world-class shopping, and more. As it is consistently voted as one of the best places to live in the country, it's a coveted real estate location. Let's take a closer look at everything Bellevue has to offer.
Bellevue housing market trends
Bellevue's competitive real estate market directly correlates to its high desirability. Low-inventory keeps buyers on their toes, so you'll want to work with an established agent to find properties here whenever they become available!
Additionally, the continual shortage of housing in Bellevue has contributed to the rise in home prices. The median listing home price is a whopping $1.3 million, trending up 25% year-over-year, and it would be wise to take advantage of these favorable trends. As far as the real estate forecast for Bellevue,
Walletinvestor
has the latest insight. According to
market research
, the short-term and long-term housing forecast shows prices continuing to rise. Walletinsider's property investment analyst predicts a positive trend in the near future, making purchasing a home in Bellevue a profitable investment.
This is excellent news for buyers. Understanding that real estate is a long-term investment and a steady asset for your portfolio, purchasing property in this thriving community could be a great opportunity to diversify your portfolio as well.
Bellevue is close to Seattle
Bellevue is part of the Seattle metropolitan area, as the city is just a stone's throw away. This allows Bellevue residents to enjoy the peace and quiet of the suburbs while having convenient access to the variety and opportunities afforded by a major metropolitan area. Plus, Bellevue's rapidly growing economy puts it on the map in its own right. This is a major selling point for those looking to call Bellevue home.
Bellevue is filled with attractions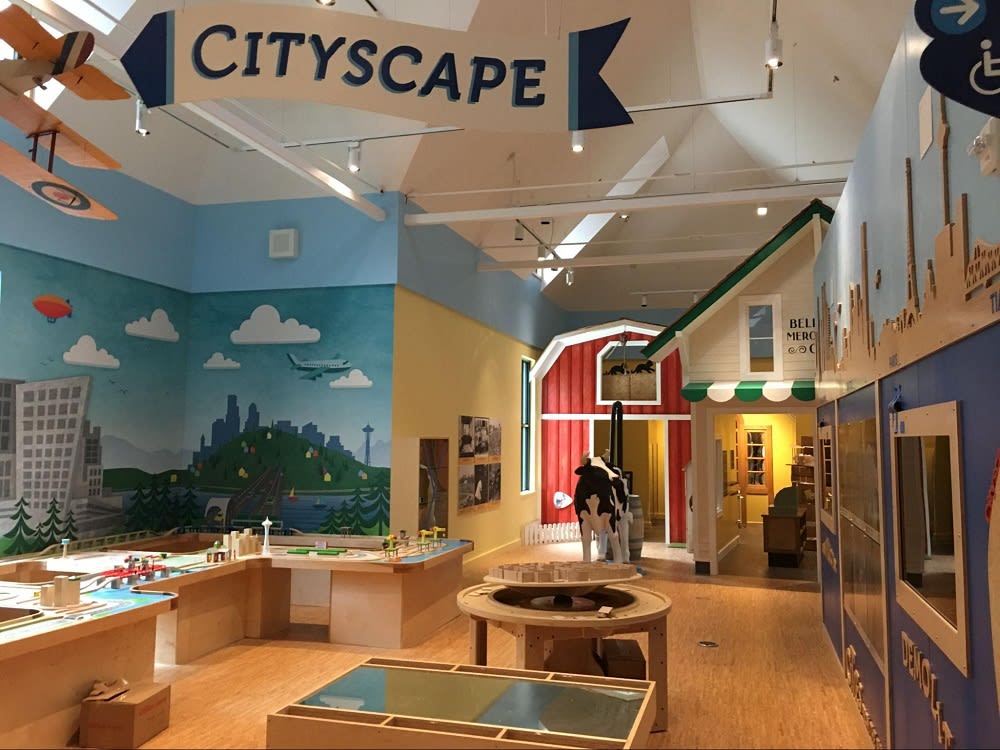 Credit: KidsQuest Children's Museum
There is something for everyone in Bellevue. Those drawn to cultural delights would frequent the Meydenbauer Center Theater — an excellent local theater with a calendar full of plays, musicals, and other performances and offering rentals of their well-appointed venue space. Another highlight is the KidsQuest Children's Museum, a hands-on experience for ages 1-10 featuring colorful and dynamic exhibits about art, building construction, recycling, and so much more. Bellevue is also known for its excellent award-winning library, providing locals of all ages with an incredible selection of books, films, magazines, and other forms of multimedia. Featuring an impressive variety of activities and adventures, residents of Bellevue are privileged with a wide range of stimulating experiences within their hometown.
Bellevue is a nature lover's dream
One of Bellevue's nicknames is "City in a Park," offering over
2,700 acres of parks, trails, and open space
. There are walking paths weaving through various neighborhoods, regional waterfront parks, forested trails, and an abundance of outdoor recreation throughout the city.
Given the 46 playgrounds and 32 athletic fields here, selling Bellevue as a haven for nature lovers and their families is a breeze. Additionally, outdoor festivals and neighborhood gatherings take place year-round, fostering a rich sense of community. With an average of
42.1 inches of rain
and the average July temperature being a pleasant 75 degrees, Bellevue residents can bask in sunshine most of the year and enjoy the fresh air.
Bellevue's excellent school system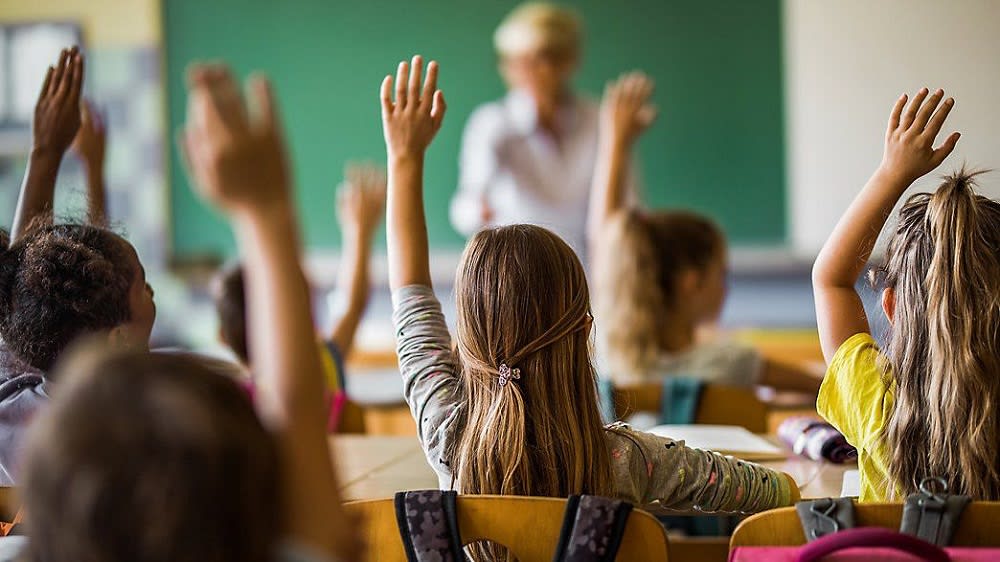 Families seeking Bellevue real estate will be thrilled to know the
Bellevue School District
is frequently ranked among the top 100 in the United States. This prestigious district offers a comprehensive Spanish-language immersion program, dual-language elementary schools, and a diverse student population. Children of Bellevue are guaranteed a superb education, making the city particularly attractive to families looking to move to Seattle.
Bellevue's beautiful neighborhoods
Comprising fourteen distinct neighborhoods, people moving to Bellevue will undoubtedly find one which suits their specific wants and needs. Whether they're looking to move to Somerset, Lakemont, or Woodridge, there is one thing all of these fantastic communities have in common: stunning houses. With mid-century modern homes, bungalows, single-family mansions, and more, Bellevue is home to a fantastic array of gorgeous home styles and architecture.
Bellevue is a major tech hub
In recent years, Bellevue has become an important center for technology companies. Top players like Expedia, Microsoft, Nintendo, and T-Mobile all have a major presence in Bellevue, with more joining the bandwagon each year. With over 145 companies based out of Bellevue and non-tech firms following suit, the city features a robust economy with a strong job market. Residents have access to a plethora of opportunities in the city, many of which can lead to long, successful careers.
Considering the advantages of the current real estate market and the appeal of Bellevue to buyers, now is an excellent time to sell your Bellevue home. To learn more about selling your Bellevue property, contact local real estate agent
Kathryn Lister
today. Kathryn specializes in all types of Pacific Northwest real estate sales, she will help you sell your Bellevue home quickly and efficiently.