When preparing your Bellevue home for sale, there is a broad scope of projects to undertake. This guide will walk you through the process point by point, ensuring your property is market-ready and sold swiftly. With proper preparation and an esteemed realtor by your side, you'll maximize your homes' chances of attracting the highest possible offers.
Spruce up the home's exterior
First impressions are instrumental when selling one's property. When prospective buyers drop in for a viewing, the last thing you want is to present an unkempt, tattered home exterior. You want your property to be appealing from the get-go.
Curb appeal
is a term used to describe how attractive the home appears from the street.
Let's take a look at the variety of options your agent might recommend to help cultivate this appeal. Remember, your agent will have recommendations for local businesses who would be able to help — when you work with someone like Kathryn Lister, you never have to worry about handling everything on your own.
Clean: The first step to boosting curb appeal is completing a thorough cleaning of your front yard and garden area. Remove all debris from flowerbeds, mulched areas, and fix any bare patches in the grass. Additionally, mowing the lawn and trimming overgrown shrubs is vital for presenting a tidy home exterior.


Fencing: Your gate or fence is the first thing potential buyers see as they approach your home so make sure it's in great shape. If your wooden fence has seen better days, consider replacing it. If it simply needs a bit of love, give it a fresh coat of paint. Replace run-down gates with low-maintenance composite, aluminum, vinyl, or steel.


Paint the exterior: Although painting the entire home exterior is costly, it can significantly increase property value and lead to a higher listing price. Opt for neutral shades as they are agreeable among most buyers. The Zillow Paint Color Analysis reports that homes painted greige (gray/beige) sold for nearly $4,000 more than their brown or tan stucco counterparts. Skip the bright coral paint cans and go with muted hues for best results.


Enhance the terrace: Given that outdoor living spaces are trending, adding a few minor touches to your terrace can have a serious payoff. Border the front door with the sconces or add overhanging lights above the patio table. Create a cozy and relaxing ambiance with patio furnishings, such as a charming coffee table and chairs. You aim to curate a space where prospective buyers can envision themselves sipping their morning coffee or curling up with a good book in the afternoon. This venture needn't be expensive, as just a few accent pieces create an enormous impact!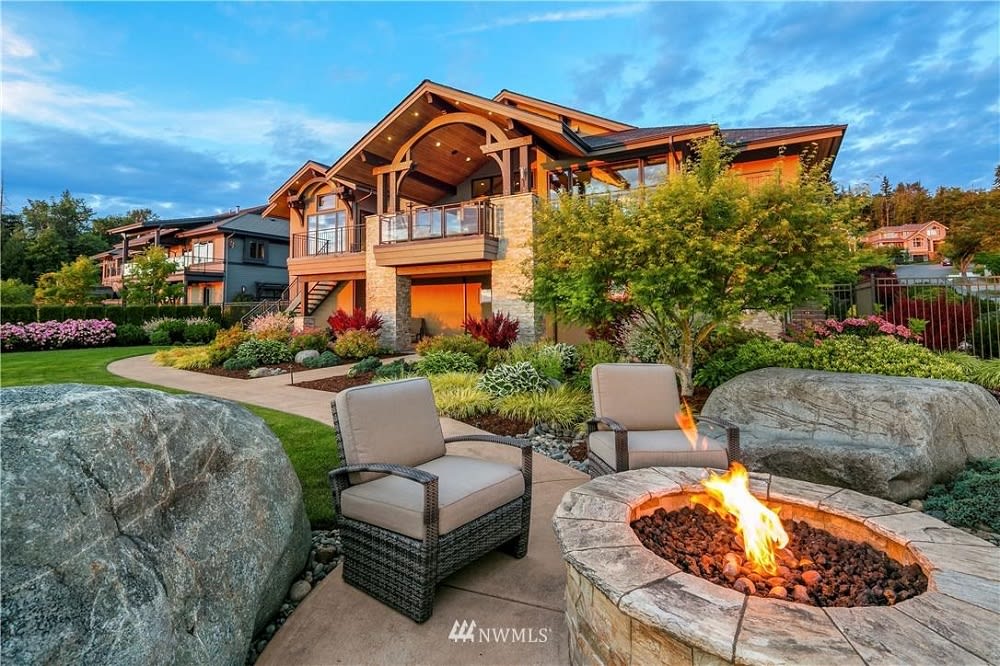 Landscaping: What could be more alluring than a garden teeming with vibrant blooms and perennials? Utilize plants to make the home feel like a sanctuary. Place planters along the walkway, ground cover shrubs to draw focus to distinct areas, and consider planting flowers which attract pollinators. If your yard has become unruly or you're unsure how to approach this venture, hiring a professional landscaper would be a worthwhile investment.


Aquatic features: If you want to go above and beyond when impressing potential buyers, increasing property value, and exuding sheer luxury, add a water feature to your front yard. This addition can be as simple as an understated cascading bowl fountain, an elaborate contemporary waterfall, and a plethora of other exciting options.
Home staging
Now that your home's exterior is presentable, it's time to turn your attention to the interior. Home staging is the process of decorating your home to present it in the best possible light to buyers. Various design and decorating techniques create an engaging environment that leaves buyers dying to move in. Put simply, staging sells homes, so don't skip this crucial step!
Results from the
2019 Profile of Home Staging
by the National Association of Realtors show that staging has a significant outcome in home sales. The report states 28% of selling agents saw a minor decrease in days on the market while 25% claimed a significant reduction in days on the market post staging. Staging is an excellent alternative to lowering the listing price and greatly affects buyers' first impressions of their potential new home.
Home staging ranges in price, costing as little as $400 to several thousand. Your budget will dictate how expensive this project will be, and your agent's expertise can help guide the process. A few recommendations include:
Deep clean: Buyers will run for the door if they walk into your home and see dust bunnies collecting and marks on the wall, and who could blame them? Deep cleaning your home before a showing is a must. Buyers will particularly take note of the kitchen and bathroom's cleanliness, so pay close attention to these rooms. Hire a professional cleaning company for the best results.


Declutter and depersonalize: All of the little trinkets and gadgets you don't use daily should be stowed away at this point. Store all excess furniture in your new home to present a larger, more appealing space to prospective buyers. Make sure to take down all family heirlooms and photos so that buyers can imagine their photos on the walls.


Minor repairs: Buy a small paint bucket for touching up chipped paint around window sills and baseboards. Caulk and spackle holes in the wall and re-grout tiles. These minor fixes are inexpensive and add to the well-maintained appearance you're going for. Don't sweat the extensive repairs, as they'll be dealt with post-inspection. Minor repairs are small yet significant, so take it upon yourself to put in some elbow grease.


Paint: Painting the home's interior is a surefire way to rejuvenate the property. While your tastes might include vibrant floral wallpaper or loud colors, those styles are unsuitable for many buyers. Choose neutral shades to appeal to the majority of house hunters. Reference this Sherwin-Williams interior painting guide to aid you through this process.


Key rooms: Highlight essential rooms when staging your home. These key rooms include the kitchen, dining room, living room, and master bedroom. All of your money and efforts regarding furnishings and decorating will be directed to these areas. Time is money, and to save on both, only re-decorate these key spaces where buyers will spend most of their time.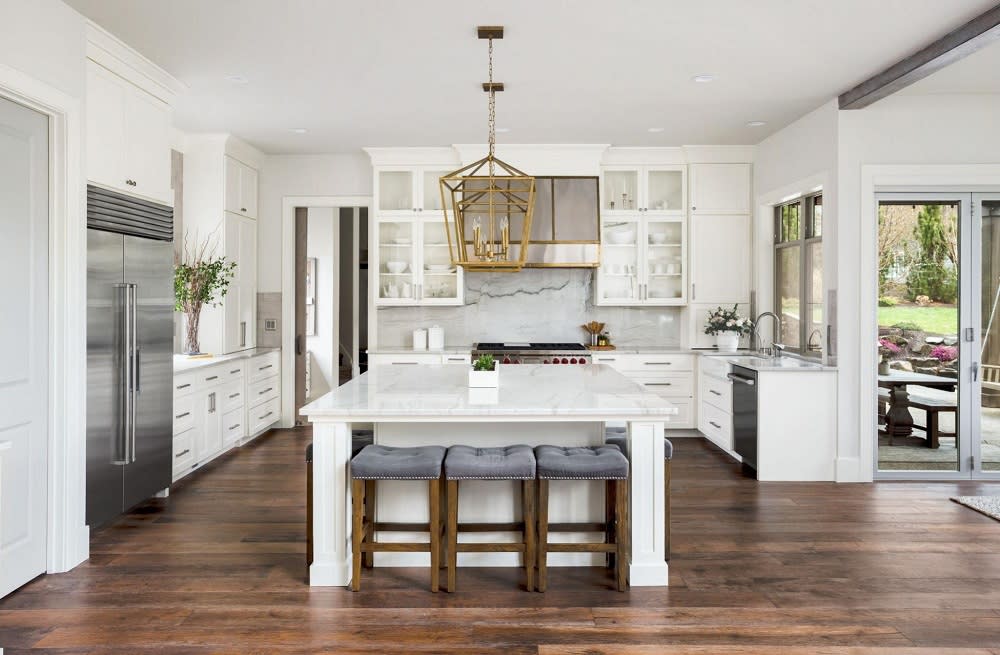 Design: Choose neutrally-colored furniture when staging. People have varying tastes, so keeping to a neutral palette is crucial when selecting couches, accent pieces, paint colors, and lighting. Rent a storage unit for your brightly colored sofa, or better yet, put it in your new home! Minimalism is a trendy and sought-after design technique that, when used properly, can create an appealing space that includes only the necessities for harmonious living. Include beds, sofas, coffee tables, and a few artworks and charming touches for an inviting feel. Small accents like new tea towels in the kitchen, a throw blanket in the bedroom, and a candle and diffuser sticks in the bathrooms are welcome additions.
Marketing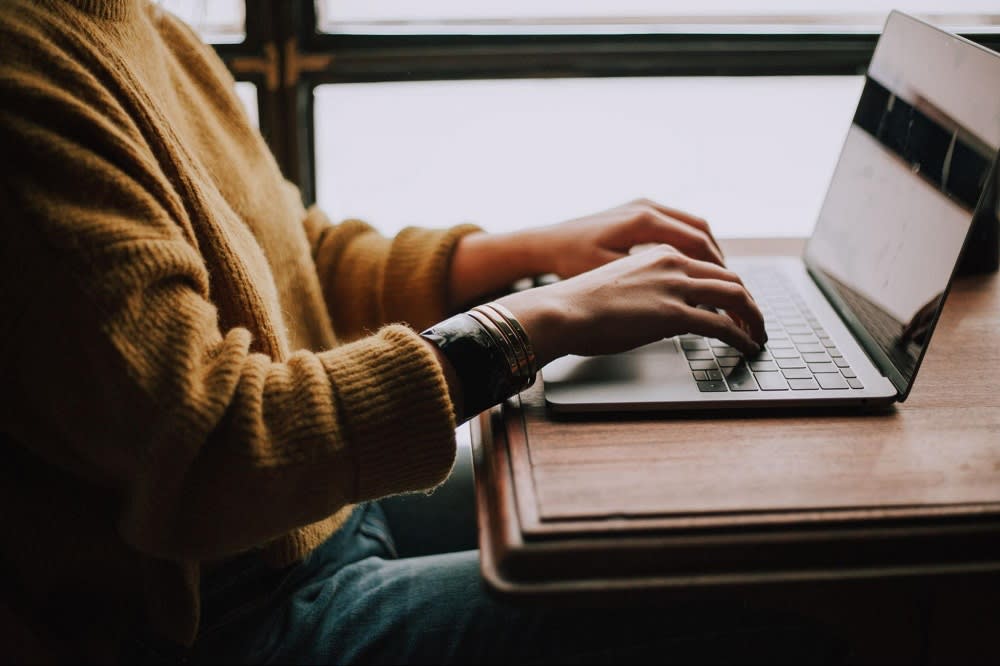 Given that many people scroll through home listings on their smartphones, hiring a professional to handle the details means your agent will source a talented photographer to highlight your home's best features is a key part of the selling process. Once you've got some fantastic shots, your agent will write a captivating online listing showcasing your property's best attributes, post photos, and market your listing across various platforms.
Are you ready to find the right Bellevue real estate agent?
Finding the perfect real estate agent to assist you with these important ventures is key to achieving optimal results. You don't want just anyone helping you sell your home, as inexperienced agents may cause you more harm than good. You need an agent invested in selling your home as much as you are.
In addition to helping you with curb appeal and staging, Kathryn Lister will help you price the home appropriately based on the market,
comps
, and any home improvements you've made since purchasing. When you work together, you can rest assured that you'll be in great hands. While preparing your Bellevue real estate for sale can be a bit intimidating, you can take a much-needed breather when working with an experienced real estate agent.
Contact
Kathryn today
to assist you with all the stages of selling your Bellevue home.