One of the most critical parts of any home is the bathroom. It's a must to have a functioning bathroom to ensure you won't encounter any inconveniences while inside your house. Although you may think that having operational equipment inside the bathroom is enough to make your daily living comfortable, other aspects of the space may also contribute to your experience.
For example, having a small bathroom may make it challenging for you to move inside. Fortunately, there are ways to make your tiny bathroom appear bigger. Here are some of these ways:
1. Remove Any Obstructions in the Room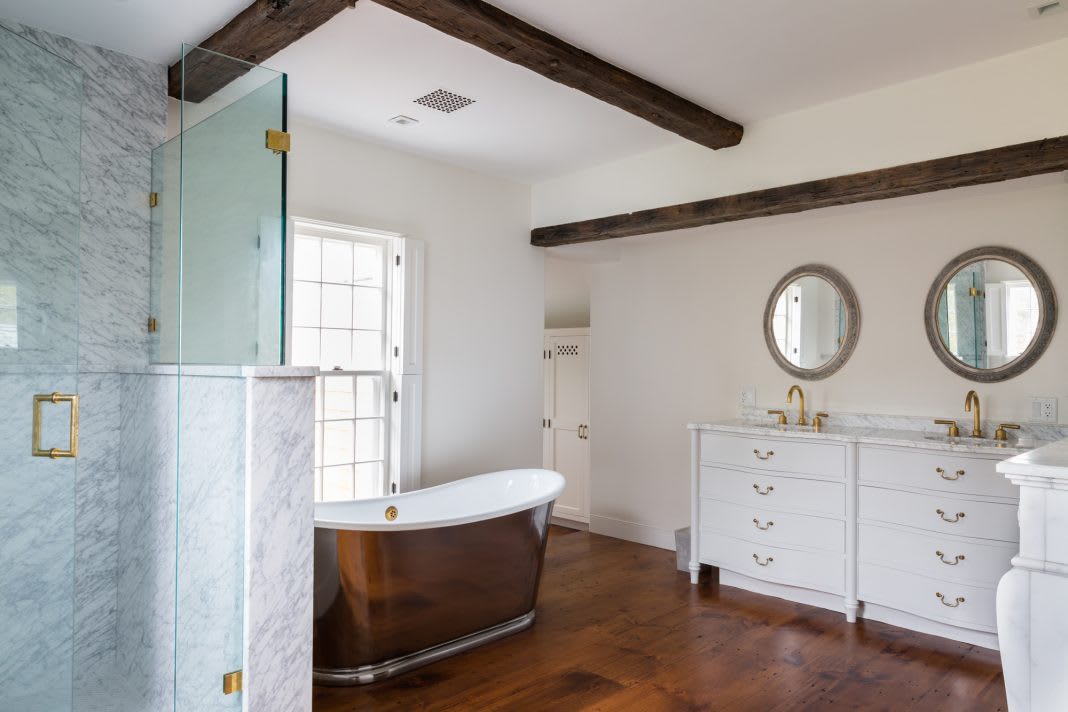 Renovating your bathroom can be tricky, especially when you only have a small space to work on. Your design options to make it look more spacious may also be limited, so you need to find efficient ways to ensure your home improvement will succeed.
You can make your small bathroom look bigger by removing any obstructions, like bulky cabinets or elevated platforms. Minor aspects of the room that sticks out whenever you enter can become a distraction and make it seem too cluttered. Hence, it may be good to free some space by minimizing the number of items inside the bathroom or leveling the floor.
For example, if you have a cabinet inside the room that occupies too much space, you can switch it to a smaller one or make it a built-in feature instead. Picking a less bulky alternative will help clear some space so you can move around more freely whenever you need to use the restroom.
If you wish to renovate your bathroom to update its design and install built-in storage space, you can opt to hire a professional. You can
visit website
of a construction company that offers all-inclusive services.
2. Install a Mirror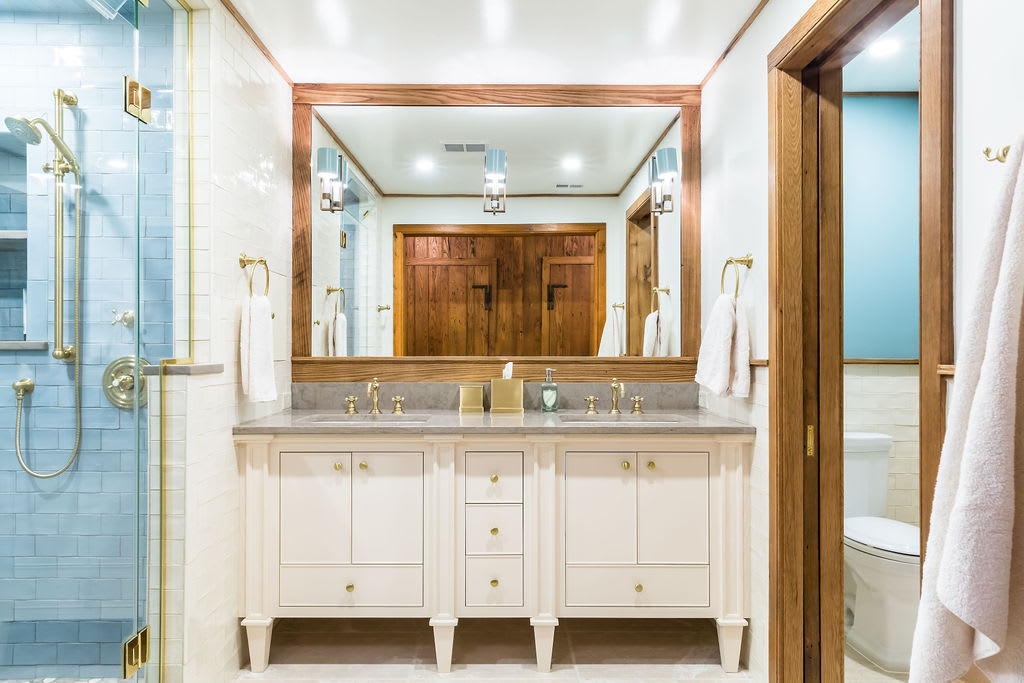 One of the easiest and most effective ways to make any room look bigger is by installing a mirror. In some cases, having a mirror inside a bathroom is ideal. After all, you may need to see your reflection while getting ready. For instance, doing everyday activities, like brushing and flossing your teeth or fixing your hair, can be challenging when you can't see yourself. So, getting a mirror will make it easier for you to perform simple tasks you do daily.
If you're trying to maximize the benefits of a home accessory, it may be an excellent investment to get a big mirror for your small bathroom. Using a large one will redirect the light inside the room, making it appear more spacious. You can also install multiple ones on the walls to fill up any empty spaces without making the room look crowded.
3. Use Light Colors
Conducting a major renovation on your bathroom to expand it may not be ideal if you're on a tight budget. Additionally, extensive construction work, like taking down walls to make a bigger room, may take some time to finish. If you can't have your bathroom unavailable for an extended period, it may be better to pick renovation ideas that can be completed quickly.
For one, you can opt to paint your bathroom to make it more spacious. In some cases, you don't have to do various alterations to free up space. You only need to use some techniques that can trick the eyes and make you think the room is big.
Painting your bathroom with a light color can instantly make it look brighter and clean. Cool tones, like white or pastels, can effectively help distribute light inside the room. It'll also create a more welcoming area and trick you into assuming that your bathroom isn't tiny.
4. Install a Sliding Door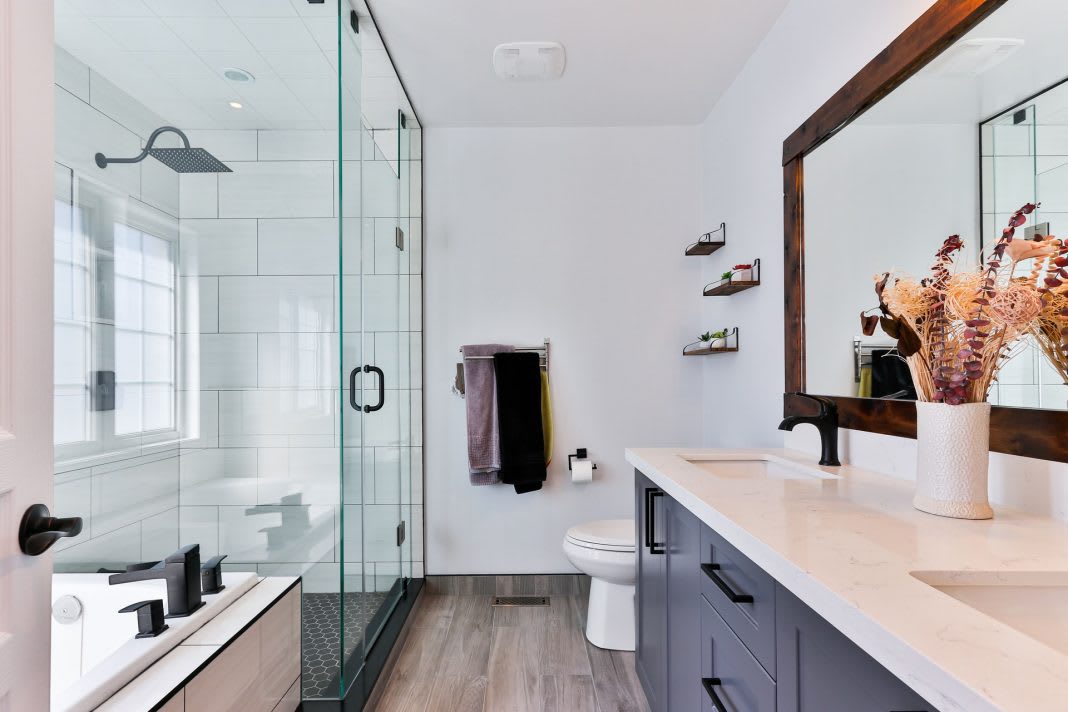 One common challenge you might always encounter when using a small bathroom is the awkwardness of opening and closing the door. If the room is too tight, you may need to adjust your body whenever you move the door or risk getting hit by it. In some cases, you may need to squeeze yourself through since the opening may be too small for your body.
If you want to avoid this inconvenience every time you need to use the restroom, you could exchange your regular door with a sliding model. A sliding door is built parallel to the walls, so opening and closing it won't block your path. Furthermore, a sliding door looks neat and minimalistic, which can contribute to the overall appearance of your small bathroom.
Final Thoughts
Some easy and affordable ways may help you create a more spacious bathroom. For one, you can paint the room to alleviate its appearance. Using bright colors can do wonders for the area and make it seem bigger, too. Additionally, you can conduct a total reconstruction to utilize the space, as well as design a practical room that doesn't look crowded. Thanks to easyrenovation.ca for consulting.